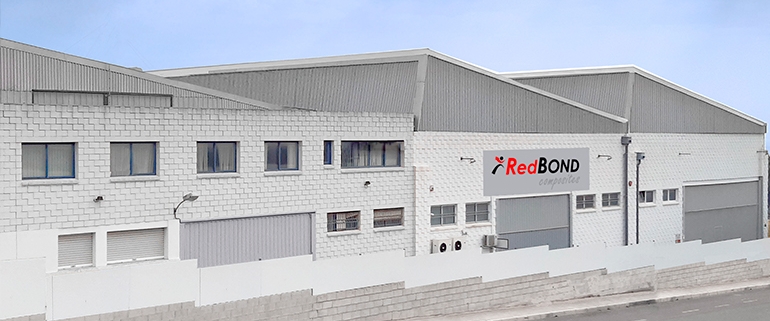 The Group plans to build a new, fully digitized and sustainable plant in 2021 to increase the export of its RedBOND composite panels.
Madrid, November 20th – Aliberico, the leading Spanish and European family group manufacturing semi-processed aluminium products, chaired by Clemente González Soler, has closed the purchase of land from Repsol in Alicante, located in Avenida de Elche, to build its second factory in this city.
Aliberico already has a factory in Alicante belonging to its subsidiary, RedBOND Composites, which was created in 2012 with the start-up of a production line for aluminium panels for digital printing. In 2018 a second manufacturing line was installed, built with in-house technology, to expand its production capacity and diversify its product range, achieving in terms of dimmensions the largest panels on the market. The company manufactures products specially designed for digital printing and corporate image and its quality is recognized and approved by the main printer manufacturers worldwide.
The acquisition of this land and the construction of the new factory reflects the growth that this company has experinced, investing in industry and innovation and achieving agreements with the most important European distributors in the sector and with a clear international vocation, exporting more than 95% of its production.
On the land acquired from Repsol, Aliberico will build a new plant in 2021, adjacent to its current facilities, which will consist of an industrial building of 7,500 square meters specially designed to reach the American markets, especially the United States where the Group already has a presence through its subsidiary Alucoil North America, which owns a plant of 81,000m2 in South Carolina.
Despite the difficult situation of global crisis, Aliberico continues to invest in industry and innovation. The design and construction of this new plant will be based on an efficient and sustainable building with a high level of digitalization.
https://www.aliberico.com/wp-content/uploads/2020/12/Fachada-RedBOND-Noticia-web.jpg
345
770
Marketing
https://www.aliberico.com/wp-content/uploads/2016/06/logo-2.jpg
Marketing
2020-11-20 12:08:35
2020-12-24 12:10:37
ALIBERICO BUYS LAND FROM REPSOL TO BUILD ITS SECOND FACTORY IN ALICANTE