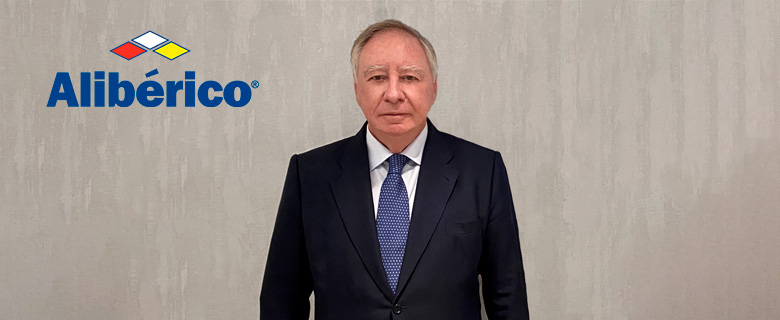 This is a newly established body within this institution belonging to Foment del Treball, whose aim is to promote the debate of ideas and topics concerning the cities and territories of Spain.
Clemente González Soler, President of the Aliberico Group, has been appointed as a member of the Madrid Advisory Council of the Barcelona Society of Economic and Social Studies (SBEES), an organization affiliated with the employers' association Foment del Treball Nacional.
The Madrid Advisory Council of the SBEES is a new body within this institution that aims to promote the debate of ideas and in-depth topics on the cities and territories of Spain.
This advisory body does not involve any remuneration.
Along with Clemente González Soler, other members of this body will include Jordi García Viña, lawyer and professor of Labor Law and Social Security; Beatriz Grande Pesquero, Director of Institutional Relations at EJASO ETL Global and former magistrate; Paco Hiraldo del Castillo, lawyer and former Chairman of the Board of Directors of La Razón; Paloma Martín Benito, President of Lideremos Madrid and co-founder and CEO of Hoop Carpool; Sonsoles Ónega Salcedo, journalist and writer; Victoria Plantalamor Contreras, counselor and CEO of Crimidesa and President of the Family Business Association of Madrid (ADEFAM); Iván Redondo Bacaicoa, President of Redondo & Asociados and former Director of the President's Cabinet, and Alberto Ruiz-Gallardón Jiménez, Lawyer, former Minister, former President of the Community of Madrid, and former Mayor of Madrid.
The SBEES is led by Fèlix Riera Prado and also has a board of sponsors chaired by Ángel Simón Grimaldos, President of Aigües de Barcelona.
The SBEES will begin its journey on September 27th with an event entitled 'The Future of Tourism in Spanish Cities', which will be moderated by the former minister, former president and former mayor of Madrid, Alberto Ruiz-Gallardón. The event will feature the participation of the mayors of Madrid and Barcelona, as well as the President of the Confederation of Business Associations of the Balearic Islands (CAEB), Carmen Planas, among others. Also participating will be the President of CEOE, Antonio Garamendi, as well as the President of CEIM, Miguel Garrido, and of CEPYME, Gerardo Cuerva.
https://www.aliberico.com/wp-content/uploads/2023/08/Foto-noticia-SBEES.jpg
320
780
Marketing
https://www.aliberico.com/wp-content/uploads/2016/06/logo-2.jpg
Marketing
2023-07-28 10:56:28
2023-08-10 11:12:44
Clemente González Soler, president of Aliberico, appointed member of the SBEES Advisory Council in Madrid