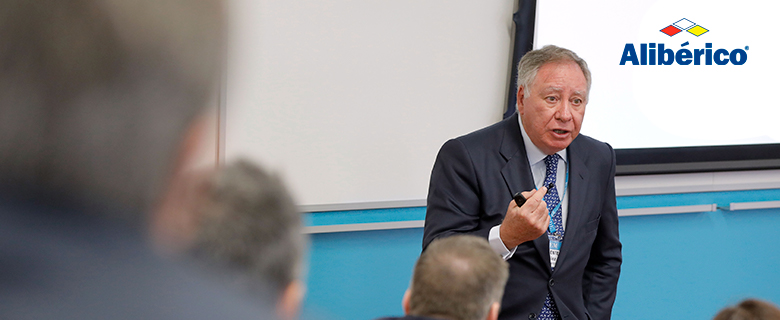 The president of  ALIBERICO will be in charge of giving, for the sixth consecutive year, the inaugural class of the 15×15 course, which will start on Thursday 25th March at the facilities of the Marina de Empresas de Valencia, headquarters of the EDEM Foundation.
The 15X15 course began in 2006 and every year, for 15 consecutive Thursdays, brings together 15 top national and international entrepreneurs with a group of students made up of presidents, CEOs, Managing Directors and members of the management committee with a minimum of 15 years of experience in management.
Throughout this course, the students will have the opportunity to participate in master classes in which, thanks to the Chatham House Rules methodology (speaking behind closed doors without limitations or reservations), they will be able to learn first-hand, from these 15 prestigious businessmen, about their personal and professional experience at the head of their companies.
ALIBERICO, always committed to quality education and training (SDG4).
https://www.aliberico.com/wp-content/uploads/2021/03/Foto-noticia-Curso-15x15-EDEM-1.jpg
320
780
Marketing
https://www.aliberico.com/wp-content/uploads/2016/06/logo-2.jpg
Marketing
2021-03-24 11:46:50
2021-03-31 14:09:42
Clemente González Soler, president of Aliberico, will give the opening class of the 15x15 course of EDEM